Merry Christmas!
A new habitat perhaps? Stuck for ideas for Christmas for your reptile friends ? Look no further! 
We at The Pet Place love our reptiles and have something for everyone. Whether it be new substrate, foliage, climbing logs or hidey holes, you name we have it ready for Christmas morning!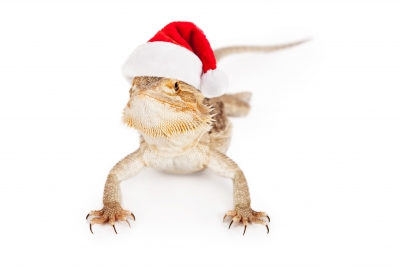 Slither over to our Reptile department for an adventure of a different kind. We have an extensive range of reptile enclosures, accessories, frozen and live reptile foods as well as all the equipment required to successfully care for Australian native reptiles. Turtles, Lizards, Snakes and scorpions just to name a few. We can cater for beginners and first time reptile keepers through to experienced reptile enthusiasts.
Such a world of wonder and imagination, Reptiles are an exciting way to explore different creatures with different environments. We pride ourselves in helping create habitats for all creatures great and small.
Recreational wildlife licence
In Queensland, a recreational wildlife licence (RWL) is required if you want to keep certain protected birds, reptiles or amphibians at a residential property.
To find out which birds, reptiles or amphibians require a licence, how to apply for a licence, how to submit a movement advice or to learn about your licence responsibilities you click this link below:
Everything you will need to keep a healthy and happy habitat.
Bringing People
&

Pets Together
The Pet Place carries a huge range of well known, top quality pet products.